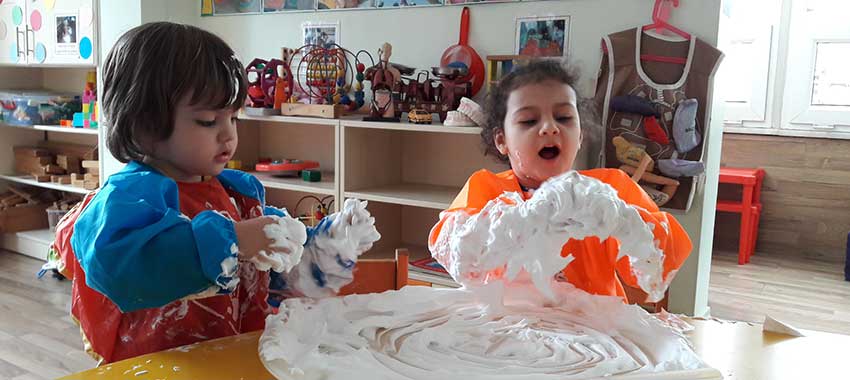 ELMA's education program is designed to meet the needs of children from the time they start walking until they go to primary school. Children are grouped according to their age and developmental level. Each group has its own teacher, and work separately from other groups. There are also occasions where different groups work together. All developmental areas are supported and individual aims are planned together with the family for every child. Experience based learning is essential to our education program. Our interdisciplinary activities, field trips organized that are organized every week in line with learning subjects and social responsibility projects support active learning of children. ELMA takes the responsibility of raising children to be inquirer, knowledgeable, thinker, communicator, and principled, open-minded, caring, risk-taker, balanced and reflective individuals.
The educational approach in ELMA is also Reggio Emilia inspired. In that respect our program is supported by courses like music, art, drama and parents are considered as a valuable part of the educational environment.
Sensory Play activities which aim to stimulate the senses of the child support the creativity as well as cognitive, social, emotional and physical development of children.
GEMS activities aim to support our program in teaching children independent learning, critical thinking and basic scientific concepts and methods.